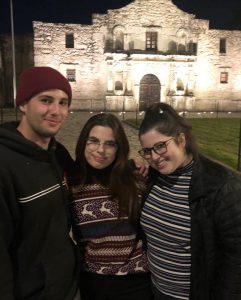 I am the proud mother of three amazing children.  I was lucky to find the Bradley Method 25 years ago when I was pregnant for the first time.  The techniques that I learned in my classes gave me the tools that aided me in having a successful natural birth in a hospital setting.  Four years later for the birth of my second child I again used the Bradley Method to assist me in getting through a pitocin induction at 42 weeks pregnant.  I managed to avoid pain medications and birthed a beautiful 9 pound 14 ounce daughter.  With my third baby I decided on a home birth and the Bradley Method was again invaluable at keeping me calm and relaxed while I birthed my 11 pound 7 ounce baby girl.
I am proud to have been a La Leche League Leader since my oldest child was a toddler. I continue to volunteer my time with La Leche League supporting local families in getting their breastfeeding relationship off to the best possible start. In addition to teaching Bradley Natural Childbirth Classes I am also an International Board Certified Lactation Consultant (IBCLC) providing out of hospital lactation consultations.  I enjoyed an exciting career as a Birth Doula (recently retired) attending over 225 births! Working with new families is such a joy!
Childbirth is empowering. I love to teach birthing parents to take that power and work with it during their labor.  Partners play an integral role in this experience and the Bradley Method works towards teaching partners the skills to help the laboring mother during this transforming experience.
Teaching Schedule for Tina:
Due to a rigorous Graduate School schedule Tina is currently only providing one-on-one classes for those families that can not fit into a group class due to their schedule or due dates. Please contact Tina for information about these classes.
I can be reached at 361-548-4143 or tinacastellanos@gmail.com