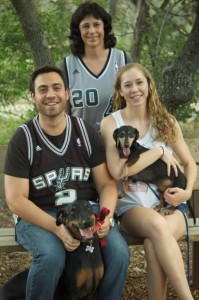 I have been teaching since 1991, and truly feel blessed to be a Bradley® instructor; I hope to continue for many years. I was a doula for close to 10 years and the added experience of attending over 100 births enhances my teaching. I feel honored to be part of this incredible time in a couple's life. My kids are my greatest pride and joy. 
I work full time as a special education assistant at a local elementary school and am currently working on finishing my teaching degree so I can continue to work with children with special needs.  When I'm not working, teaching or spending time with my family I enjoy walking my dogs, reading, going to the movies and spending time with friends.


Teaching Schedule for Julie:

January 9, 2022 – March 6, 2022, Sunday Afternoons
February 20 – April 24, Sunday Evenings
March 13 – May 15, Sunday Afternoons
May 1 – July 3, Sunday Evenings
May 22 – July 17, Sunday Afternoons
July 10 – September 4, Sunday Evenings
July 24 – September 25, Sunday Afternoons
September 11 – November 13, Sunday Evenings
October 2 – December 4, Sunday Afternoons
November 20 – January 29, 2023, Sunday Evenings


              Currently only teaching in-person classes. My teaching space is large so we can socially distance and wear masks.
                                                                   Private and small group classes also available.
                                                                            Contact Julie at Juliebw3@charter.net or 210-854-5885